The Mortgage Centre
Planning to launch a new business or expand your small business? A business loan can really help you lift it off the ground. See how you can get one!
Small businesses can make use of business loans to push their business to new heights and expand their line of work with ease. Most businesses operating in Canada at gross annual revenues of $10 Million or less can be eligible for a business loan. They must also be operating for profit.
How to apply for a business loan?
Applying for a business loan has become quite simple with the help of the many lenders, both private and bank, available in Canada.
It is very important to ensure your proposal is up to the mark as this is where the true test of your loan lies. The lender will subject it to scrutiny and ensure that the proposal if worth backing before providing you with a business loan.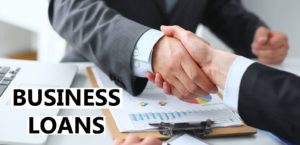 The rest of the legal procedures can be easily looked after by an expert mortgage broker. They can even help you get the best rates and plans in Canada for a business loan.
What can a business loan be used for?
A business loan can be used for purchasing a land, equipment or renewing and making leases. They cannot be used for goodwill, research and development and franchise fees. It is easy for borrowers to achieve if the purpose of the loan is made clear.
What are the costs involved in getting a business loan?
The cost of getting a loan majorly depends on the lender. They can charge based on their preferences as variable or fixed. Taking a stock of your finances and advice from a mortgage broker can help you sort out which one would work best for you.